About Us
Arlington Inverell is a family owned business, which commenced operation in Inverell in 1977. Originally starting as an electric motor rewinding and repair service with Les Parsons, his wife Heather and one apprentice. Their son Rob joined the business in 1979 and since then the staff numbers have increased to (6) six, allowing Heather to retire in 2000.
From electric motor rewinds and repairs the company has branched into repairs of generators, welders, power tools, pumps, pressure washers, compressors, mechanical transmissions associated with electric motors and specialised electrical equipment. We also manufacture electrical irrigation equipment.
In 2003 the company became a franchise to the Gasweld Group, which enabled a far greater range of tools and machinery items, at very competitive prices.
It should be noted that all other Gasweld stores do not offer rewinding, repairs to other equipment. Some do power tool repairs and these are found on the Gasweld Store details on the Gasweld webpage.
Our company is known for its quality customer service, being able to repair nearly all products sold when required. Arlington was one of the first companies in Australia to give a (2) two year warranty on all electric motor and generator rewinds.



Our Friendly Team
Here at Arlington Gasweld we pride ourselves to be able to give the opportunity for our clients to speak directly with our repair team (Rob, Nigel and Phil). In doing so we are able to meet the clients' needs to ensure a full understanding of the process for repairing their item.
Les Parsons
Owner. Managing Director.
Les Parsons founded the company and opened in February 1977. The sole service was rewinding and repair of electric motors and generators, welders, power tools, pumps and other electrical equipment.
Through dedication and hard work, we soon branched into electric motor and generator sales along with Hitachi power tools, and pumps. Arlington is the fifth oldest company to sell Hitachi Power Tools in New South Wales.
We later enlarged the building and sales of Tools and Machinery.
Les worked for Westinghouse Electric in Sydney, he completed an apprenticeship in electrical fitting, then advanced as an electrical design draughtsperson in transformer and low voltage switchgear.
This then followed by managing a large electrical equipment repair facility opened by Westinghouse Electric. The company was owned by Westinghouse in the U.S.A.
Les has been very active in the Inverell community, along with having served two terms on Inverell Shire Council and the former North West Electricity. Les was named Inverell Shire Australia Day Citizen in 1989 and is also involved in the Electrical Apparatus Service Association (EASA) having served as an officer and the executive of the Australasian Chapter. In 1996 he was elected to represent the Australasian and New Zealand Chapter of EASA International and served on the EASA Board till the end of 2005. He went through the Executive Chairs, and was elected as International Chairman and served in 2003-2004. He is the only Australian ever to be elected as Chairman in the association history which goes back to 1933. EASA's head quarters is in St. Louis. Missouri U.S.A. with 16 staff.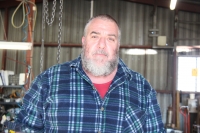 Rob Parsons
Manager
Rob, Les Parsons son, has been providing dedicated professional service and sales for over 30 years. Rob is a specialist on welders, generators, electric motors, pumps, pressure washers, and other specilaised equipment. This also includes rewinding of electric motors, generators and welders.
Rob can attend onsight job repairs, and is also part of the sales team.
Rob is very knowledgeable with pump recommendations including household, bore pumps or fire fighters. Rob is highly respected by customers for his extreme knowledge on many products and repairs of same.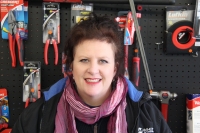 Tracy Rolfe
Sales and Accounts
Tracy, Les Parsons daughter, has been with the company for over seven years and works part time.
Tracy has worked at Arlington on and off for over 30 years, starting when she left school at 17. From then she acquired a job at a bank in town and continued to work causally at Arlington. Tracy later then worked at a local chiropractor as a masseuse while doing more causal work at Arlington.
Tracy is responsible for accounts along with being a sales person. She has a high understanding on tools and machinery.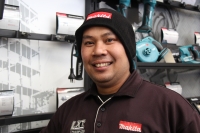 Nigel Hill
Service Technician
Nigel has been with the company for over 4 years, and specialises in the repairs of power tools, pumps, pressure washers, pneumatic nail and staple guns, along with onsite servicingand is a also a part of the sales team.
Phillip Kainz
Electrical Motor Rewinder and Equipment Repairer
Phil has been with Arlington for (7) seven years; starting as an apprentice, completing the (4) four year Apprenicship course attending Skills Australia Qld. TAFE, Certificate III in Electrotechnology Servicing and Repair. Phil also has an extensive understanding of electrical installation, working part time on weekends, with his father who is an electrical contractor.
Phil specalises in the rewinding of electric motors and pump repairs amongst many other repairs, as well as part of the sales team.